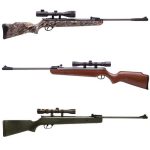 When you sell rifles for cash, you must know what you have.  All of it, including the lock, stock and barrel of the rifle.   As a matter of fact, you might have a personalized imprint in some form or another on your rifle.  For instance, replacing parts or adding accessories and now you are making a conscious choice to sell rifles.  Whether its adding a scope or replacing the grip, each piece is part of a mechanical masterpiece that West Valley Pawn & Guns wants to buy.
In the end, they are all separate entities, yet once assembled their sheer power and value is undeniably as one!  When you are in a bind and need some cash, West Valley Pawn and Guns will aim to give the highest cash offer for your rifles!
Sell Rifles For The Most Cash Possible
At West Valley Pawn & Guns, we ensure that are valuations are spot-on and very thorough.  Because of our manager's experience and vast knowledge gives us confidence by his thorough assessments.  Therefore, this gives our pawn shop a definite edge in front of the rest.
First and foremost, he will confirm that the lock, stock and barrel of the rifle are all in good working order.  In addition, he inspects the assembly of the machinery to ensure that all the pieces work in harmony and are aligned.  After that, the exterior of the gun is taken into consideration.  To clarify, this allows him to note how well the gun was taken care of and if there are any visible flaws or scratches.  These two categories provide a point of reference of where the gun ranks in the fair market value and these are all essential to conclude to the cash offer you are presented.
Have Cash in Your Hands Within Minutes of Selling Your Rifle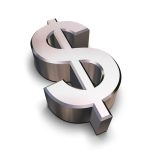 To sum up, you can enter West Valley Pawn & Guns, complete the sale and have cold hard cash in your hands within just minutes.  Once the offer is accepted, we require only two things. So please have ready your current and valid  Arizona ID ready, followed by your signature to complete paperwork. Yes, it is that easy to sell rifles at our store!
 Text us with any questions 24/7 at (623)263-1555 and we will get right back to you.
Click on the bottom right of the screen and connect with an associate via live-chat.  You can get the process started to sell rifles before you even arrive at the store!
 We Buy Rifles and of all Makes and Models
The manufacturing of rifles and accessories is astounding!  Furthermore, the industry has expanded not only in the manufacturers production, but also their contributions to the firearm industry.  So consequently, there are no limits of the rifles that we buy!
Here's just a few to express what we buy:
Ruger

10/22
PC Carbine
Precision Rifle
American Rimfire

Smith & Wesson
Diamondback
Remington
Savage

Axis XP
Mark II GLY
110 Apex Predator XP

Marlin
Colt

SP1 6000
M4 Sporter Carbine

Henry Repeating Arms

Pump
Golden Boy
Single Shot

Winchester
Browning

1919 A4
BAR MKII Safari
300 Mag A Bolt II Boss
Bring Your Accessories with Your Rifle to Get the Most Money Possible!
Let's face facts, the money invested in scopes, range finders, bi-pods and laser amounts alone can easily exceed how much is spent on the rifle itself.  In other words, all that and more adds up quickly, including when you sell rifles. West Valley Pawn & Guns can easily appraise and buy them as well!  Give yourself that extra space and stack that cash as high as possible!  Therefore, bring in your accessories, complete and full boxes of ammo and take that cash to the bank!
West Valley Guns has been serving Avondale and Litchfield Park residents for over a decade!  When you are looking to buy, pawn or sell rifles and more, we are the pawn shop to trust!