Are you realizing that you are needing some cash and that you have a collection of shotguns to choose from to secure a loan?  With a pawn loan from us, it's as if you scoped us out, considering we have the highest cash offers!  Because West Valley Pawn and Guns is the answer to get that cash you need! Therefore, you can secure a short-term cash loan when you pawn shotguns with us!  Bring in all of your accessories along with full and complete boxes of ammo to bundle, and increase that cash offer even more!!
How to Get the Cash Value from Your Shotgun
Our store is employed with the knowledge and experience it takes to valuate a shotgun correctly.  Our manager has the ability to apply his knowledge and skills, to give accurate appraisals, free of charge.
The first thing he will determine is, if it is mechanically in working order and capable of firing.  In addition, he will inspect the outer condition of the shotgun.  Because he needs to ensure that there are no marks or damage done to detract from the aesthetic appeal of the gun.  Furthermore, he will refer to what is the shotgun's  fair market value to date.  Once all of these factors are considered, he will present a cash offer for a pawn loan to you.
Helpful hints to get the highest amount of cash for a pawn loan…
Bring with you any and all accessories, whether they came with or were bought separately.
Also, bring the receipt of purchase or any certifications of authenticity along with you.
The original box it came in or the original packaging is another helpful boost to our cash offers!
Shotguns You Can Pawn with Us!
There really is no limit to makes and models of shotguns we offer loans on.  West Valley Pawn and Guns appreciates all shotguns we come across.  Whether it is a single barrel or double barrel, with or without a choke bore, we want to be your choice and put that cash in your hand!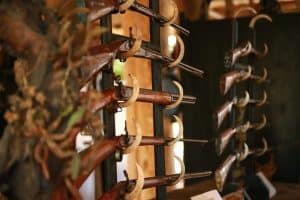 Here's a few favorites customers have brought to us time and again:
Benelli 828U Sport
Caesar Guerini Revenant
CZ-USA CZ 1012
Fabarm XLR5 Composite Hunter
Mossberg
Browning Citori White Lightning
Franchi Affinity Elite
TriStar TT-15 Field
Within Minutes Have Cash in Your Hands!
After accepting a cash offer from West Valley Pawn and Guns, we need just a couple of things from you.  First, a valid and current AZ driver's license or ID to complete the paperwork.  In addition, we will need a couple of signatures to finalize the agreement.  After that, we count out the cash to you and you are on your way.  The entire process can take as little as 5 minutes!
You can start the process now by clicking on bottom right to our live-chat.  An associate will be happy to answer any questions and get the paperwork started!
Or you can ask us questions by texting (623) 263-1555 24/7 and we will have a swift reply.
 TERMS OF THE PAWN LOAN
All of our pawn loans are for 90 days.  However, you can pay off the loan and you will have your shotgun back in your possession the same day!  If you pay it in full early, we will pro-rate the interest to date.  You have the option to pay in increments during the entirety of the loan's term, according to what works for you to satisfy the loan.  In the end, if you find yourself not able to pay the pawn in full, West Valley Pawn and Guns can help!  Because with only paying the interest accrued, we can extend your loan for another 90 days.  We can offer this as many times you need, as long as the interest is paid to date.
West Valley Pawn and Guns has proudly provided options to get the cash you need to Avondale, Tolleson and Litchfield Park residents!