Pawn Compound Bows & Get The Cash You Need Today!
Are you looking to get some quick cash and thinking you might pawn compound bows to get it?  Well, you've come to the right place!  Because here at West Valley Guns, we're experts in pawning all sorts of firearms and archery equipment, including compound bows and their accessories.  And that's due to our skilled and experienced pawnbrokers, and their ability to recognize your bows value, and turn our offer into cash in your hands when you pawn compound bows here with us.
Helpful Tips To Increase Your Cash Offer
Take the time to clean up your bow and accessories, to present them to the pawnbroker in their best possible condition.
Make sure that you have all of the accessories that it came with at the time of purchase, and the case or container it came in, if possible.
If you still have the receipt from the time of purchase, bring it with you as well.
From Assessments To Cash Offers to Pawn Compound Bows

Let's walk you through the process to pawn compound bows at West Valley Guns.  First things first, you need to bring your bow to our store.  We'll evaluate its condition, and determine its current market value.  This will help us determine the amount of money we can loan you.
*All of our assessments of compound bows are free of charge, and are never under any obligation to accept our cash offer.
Once we've assessed the value of your compound bow, we'll give you a loan offer.  This offer is based on the value of your bow and the terms of the loan.  If you're happy with the offer, we'll ask you to provide us with some identification, like a driver's license, to help verify your identity, and confirm that you are 18 years or older.
After that, we'll draw up a pawn ticket, which is a legal contract between you and West Valley Guns.  This ticket will outline the terms of the loan, including the amount of the loan, the interest rate, and the due date.  You'll need to sign the pawn ticket, and we'll give you a copy of it to keep for your records.
Once the pawn ticket is signed, we'll give you cash for the loan amount. You can use this cash for whatever you need, whether it's to pay bills, buy groceries, or go on a shopping spree.
Terms Of Pawning Your Compound Bow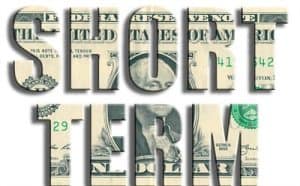 Now, it's important to note that when you pawn compound bows, it is not the same as selling it. When you pawn your bow, you're using it as collateral for a loan.  For the duration of the loan, we will keep your bow safe at our secured facility.  This means that you'll need to pay back the loan, plus interest, by the due date listed on the pawn ticket.
You are welcome to pay off the loan at any time, without incurring any penalties or fees.  In fact, if you pay the loan in full, prior to the 60th day of the loan, we will deduct a redemption discount.
But don't worry, we're always here to help you out. If you're having trouble making payments, just let us know. We can work with you and rewrite the loan for another 90 days, by only paying the interest accrued to date.  Because we really do not want to keep your compound bow as payment.  So, come down and tale to us!!
So, there you have it folks, that's the process of pawning your compound bow at West Valley Guns. If you have any questions, don't hesitate to ask.  Or click on the bottom right of your screen, to be connected to our live-chat.  Because, not only can they answer your questions, our assistant can also begin the process prior to you even arriving at our store.  Most importantly, we're always here to help you get the cash you need.
West Valley Guns provides viable ways to get the most cash possible when you pawn compound bows, firearms, accessories and more!