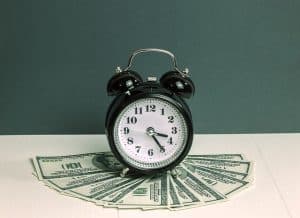 If you are looking to get the most cash possible to pawn gun scopes, you've found it.  At West Valley Guns we do our best to hit the mark.  Above all, we understand what it is like to need cash fast, but can't bare the thought of selling your tactical rifle scope outright.  Because a rifle scope is not something you buy on a whim.  Although all firearm accessories suit a rifleman's needs and experience, a gun scope is a serious investment.  So consequently, even in financial distress, selling it is not an option for some.  Therefore, you can pawn gun scopes, for fast cash, and it might better suit your needs!
Pawn loans provide the ability to get you over a temporary cash flow problem, putting cash in your pocket when you need it the most.  It is a hassle-free way to have cash immediately, without needing a credit check, or waiting for approval from your bank.  In addition, when you pawn gun scopes, you'll have 90 days to get things moving in the right direction, pay off the loan and have your gun scope once again back in your possession.  In the end, you get the cash you need quickly, and time to satisfy the loan.
Assessment to Pawn Gun Scopes for Cash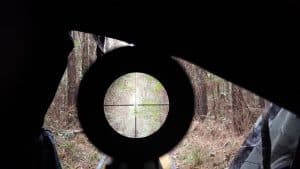 The amount of cash offered to pawn gun scopes is solely based on the current market value of the scope itself.  Therefore, it is important to bring the scope in it's best condition.  In addition, bring in the original packaging and the receipt of purchase with you if possible.  These things might seem inconsequential, but actually do increase our cash offer to your favor.  At West Valley Guns, we believe it is important to help you in any way we possibly can.
Our appraisal will start with examining the condition of the gun scope and its visual appeal.  This is just to note if there are any scuffs or scratches that potentially affects the amount we can lend.  After that, our associate will ensure that everything works correctly, like its optical capabilities, the magnification clarity and easily connecting any apps that may apply.  As a result, this allows them to objectively refer to the current market value of that make and model's resale value.  Once that is determined, we will present you with the most cash possible on a secured loan.
By clicking on the bottom right of your screen, you can engage with one of our associates via live-chat.  You can get answers to your questions, and even start the process before arriving at our store.
All of our firearm appraisals are complimentary, and are never under any obligation to accept our cash offers.  Although we are confident that are appraisal and offer will exceed our competitors.  West Valley Guns has built its reputation on providing our community with having access to cash quickly!
Hunting & Tactical Scopes That Will Get You Cash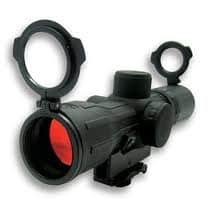 Honestly, there is actually no refrain from any make or any model of a rifle scope that we shy away from.  However, it is essential that the resale value is $250 or higher, to actually be able to present an offer to pawn gun scopes on their own.  If you are needing at least that amount, it is suggested for you to bring a few other accessories and mention to our associate how much cash lending you need to secure.  Apart from that, here is a listing of some of the manufacturers that are mostly seen come to our store:
Swarovski
Meopta
Maven
Nikon
just to name a few
The Best Pawn Shop in the West Valley!
Located in Avondale, West Valley Guns is the best pawn shop by far.  We have over 10 years in the industry providing Avondale, Litchfield and Goodyear to pawn gun scopes and more!  In addition, we also provide multiple services, including FFL Transfers for $25 per transaction for sales and purchases of firearms.  Most importantly, we have a skilled and experienced staff that strive to welcome any and all customers to check out all that we have to offer.