Sell Ammo For Cash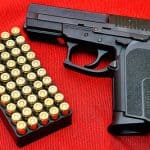 Many of us are looking for any means to find some extra cash these days, even sell ammo to do so.  And West Valley Guns is here to help!  If you have full and complete boxes, choosing to sell ammo to our store can get you the cash you need quickly and efficiently.  For the best offers, we are the best place in town!
Our store accepts only complete boxes to sell ammo or be pawned!  We are unable to make an offer on any loose or reloaded bullets!!
Ammo That We Will Buy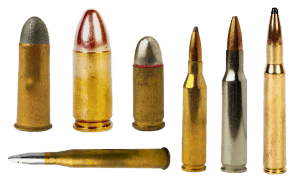 We accept all brands of ammo to be sold to our store.  For instance, Remington, Federal Premiums, Hornady and more!  Likewise, we welcome all grains and calibers of ammo too.    Therefore, bring in your complete boxes of cartridges, and any caliber for firearms.  Whether they are centerfire or rimfire bullets, we will buy them.  From .22LR, .380 ACP, 9mm to .40 S & W rounds, West Valley Guns is the place to come for the most cash possible!
In addition, any caliber and any grain of boxed ammo for handguns, rifles or shotguns we welcome!  Whether you bring in your boxes of ammo by themselves, or along with a gun and its accessories, we will put cash in your hands.
Sell Ammo with Your Firearm
Bringing your boxed ammo by itself can provide you with some cash in your pocket.  Moreover, you can add and make that a stack of cash if you bundle it with other items.  To get a substantial amount of cash, bundling is the way to go.  Because each item is appraised on its own accord, yet each item's value adds to the offer.  As a complete package, your offer can be the bundle of cash you need.

Click on the bottom right to connect with an associate via live-chat.  We can start the process before you arrive at our store to sell ammo.
Or you can text us 24/7 at (623)263-1555 with questions and we will reply with an answer quickly.
Pawning Ammo is Another Way to Get the Cash You Need
If you are not comfortable selling your ammo, another way to go is to pawn your ammo.  By utilizing your ammo, gun accessories and firearms, you can still get the cash you need.  The difference is you are securing a short-term loan.  Our pawn loans are for 90 days, giving time to pay back the loan, along with the interest accrued in the duration.  In addition, your valuables are kept safe and secure in our locked vault.  In the end, once the loan is satisfied, you will have your valuables back in your possession.