Sell Guns For The Most Cash Possible!
West Valley Pawn & Guns is proud to open its doors to the citizens of Avondale, Goodyear, and West Phoenix to sell guns for cash! We're the premiere gun shop that's here to help people get cash for their guns. If you're looking to sell guns for the most cash, then we're the one stop pawn shop to visit. We specialize in helping people get cash for their guns 7 days a week no matter the type. From shotguns to handguns to pistols to rifles, we're experts in accurate appraisals when buying guns. The process is quick and painless, and can take as little as fifteen minutes to sell guns to our store.
We Buy:  Handguns – Rifles – Shotguns – Antique Firearms – Scopes – Accessories – Tactical Gear – Aerosol Guns
Assessments To Sell Guns
The best part about selling guns with West Valley Pawn & Guns is that there's no pressure, and no hassle.  If you're just looking to see what your gun is worth, then no problem!  Our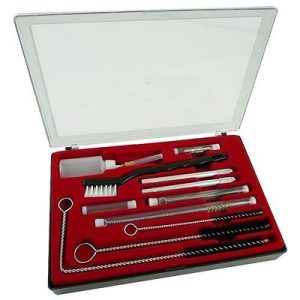 assessments are free of charge, and there is never any obligation to accept our cash offers.  Therefore, bring it on down to our Avondale pawn shop, and our skilled experts will happily get you an appraisal for buying your gun on the spot.  Even if you're not ready to bite the bullet, it's quick and easy to find out what your gun is worth.
Whether you are seeking to find your guns value, or are ready to sell, here's some sound advice to get the most cash possible:
Bring your firearm in its best condition possible, and in good working order.
Have all of the accessories and clips the firearm came with at the time of purchase.
If you still have the case, packaging, and sales receipts from your original purchase, bring them as well. (In their best possible condition too.)
Contact Us If You Have Questions
What separates our gun pawn shop from all the others in the west valley is our willingness to help customers.  We offer a near unlimited number of ways for customers to reach out, ask questions, and evaluate their financial options without having to come down to the store in person.  We have a live chat option at the bottom right of the screen, a number that you can TEXT (623) 263-1555, and of course a phone number that you can CALL.
If you'd like to sell guns, then West Valley Guns is the pawn shop to visit.  We are all about helping our customers get cash when they sell guns in times of financial need.
The Process to Sell Guns
There's a couple of ways that you can start the process if you've got guns to sell. As we discussed above, we have many different contact methods that you can use. However, if you're ready right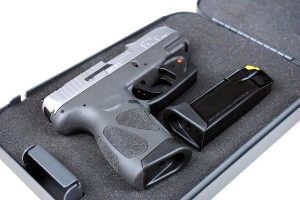 this moment to get cash for your guns, then just come down to West Valley Guns in person. We can have you in and out in as little as 15 minutes with cash in your hand.
When you arrive, one of our trained gun shop associates will begin inspecting your gun. This is a pretty straightforward process. The goal is to evaluate the overall cosmetic condition, as well as its working condition. At this stage, we also take into account any accessories, boxes, or paperwork that are with the gun. It's important to bring this stuff in as well, as it can improve the value when selling your gun.  The last step our associate takes is confirming the fair market value of the gun itself.  At West Valley Guns, our goal is always to pay our customers the fairest price possible when buying their guns and this is the step that allows us to do that.
Lastly, we make you a cash offer for you to sell guns to our store. Most commonly, our offers are the highest you'll find in Avondale, West Phoenix, and Goodyear. Should you accept and decide to sell your gun, we collect a few signatures and put cash into your hand. No checks, no nonsense, just cold, hard cash!
Gun Loans Are Available Too
Selling your gun is sometimes not the easiest thing to do, and we understand completely. West Valley Guns is more than happy to offer a similar amount in the form of a gun loan instead. This process is called pawning your gun, and instead we loan you the cash and retain the gun as collateral. This type of pawn loan is written out for 90 days and at the end of it you have the option of either paying back the loan plus the accrued interest, or letting the gun go to repay the loan. There's no pressure, no worry about credit or anything of the sort.
If you've got a gun and need cash in Avondale, Goodyear, or West Phoenix, it's clear the only place worth visiting is West Valley Guns. We have a ton of financial options available involving your gun that allow all of our customers to put cash in their pocket with minimal effort. Use our live chat, shoot us a text, or call us now and let's help you solve your financial trouble today.