It is hard not to gain an interest and purchase an array of pistols and revolvers.  Because of either their style, capabilities or accessibility, it's easy to acquire a collection.  Meanwhile, it is quite too familiar that many of us have been impacted with financial hardships recently.  As a result, it feels as if you have no choice but to liquidate your assets.  West Valley Pawn and Guns can help if you'd prefer to pawn handguns for a cash loan!
Handguns We Offer Cash Loans On
We have had firearms accessible to us since the 16th century.  They have offered us security and protection ever since.  West Valley Pawn and Guns sees all pistols and revolvers to stand on their own merit and will offer a secured loan on any make or model of handguns.  However they have been used, for target shooting or for sport, we welcome them all!  While we can not list every single gun, we offer pawn loans on, we want to present a few.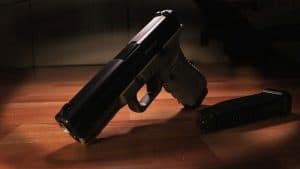 Here's a list of the most popular handguns brought in for pawn loans:
Glock
Taurus G2C
FN 509
Sig Sauer
Smith & Wesson

M&P 2.0
Model 19
Model 29

Ruger
CZ P10C
Colt

Single action Army
Detective Special
Python
Helpful hints on getting the most money possible on a handgun pawn loan:
Do not forget to bring any and all the accessories that came with or that you purchased separately for your handgun.
Any receipts you have from the purchase or any certificates of authenticity is a definite plus!
The original box or packaging that the firearm came in is also an additional item of value. 
 How Much We Offer for Handgun Pawn Loans
Our offers rely on our manager's valuation of each gun on their own accord.  His skills and experience in our industry allow him to assess a gun's value accurately and efficiently!
It all begins with making sure the handgun is in working order.  He will be able to examine the handgun and ensure that it is mechanically able to shoot properly.  Furthermore,  he examines the exterior of the handgun. He's ensuring that there are no flaws or scratches that affect its visual appeal.  After that, the gun is referenced by what price that same gun is reselling for relatively.  Taking all that into consideration, he is able to present you with the highest cash offer possible!  Whether you accept it or not, is completely up to you.  All of our valuations are complimentary nonetheless, and you are more than welcome to get a second opinion.
Cash to Loan in Just Minutes Hassle Free
We can turn that handgun into a secured loan, and you will have the cash in your hands in just minutes!  Once our offer is accepted, we will need you to provide the following items.  First, a valid and current ID, and a few signatures.  After that, watch as we count the cash and then put it in your wallet! While the loan has a balance, your handgun will be safely locked in our vault, waiting to be returned to you!
There are no credit checks, no proof of employment or waiting for days for an approval!
Click on the bottom right and an associate will get your paperwork started before you arrive at the store!
 PAWN LOAN TERMS
All pawn loans at West Valley Pawn and Guns are for 90 days.  You are more than welcome to pay the loan back in full or in increments within that time.  If you choose to pay it back before the loan expires, we will pro-rate the interest to the date.  However, we also understand if you are unable to meet the requirements in full by the end of the loan term.  So consequently, with paying just the interest accrued, we can rewrite your loan for another 90 days. We can extend this offer as many times as needed.  Once the loan is satisfied, your handgun will be retrieved from our vault to return to you.
The Best Cash Offers from the Best Pawn Shop!
West Valley Pawn and Guns has been committed to giving the best cash offers, along with the best service for over ten years!  We are the one place Avondale, Tolleson and Litchfield Park residents have come to know and trust!