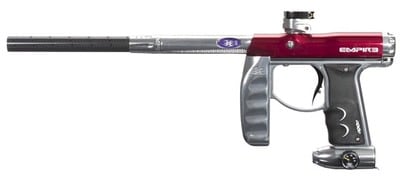 Sell Aerosol Guns For Fast Cash
Aerosol or also known as airsoft guns offer us multiple benefits.  As an introduction to firearms, it's a good way to get familiar with firearms without the danger.  They are also used in training exercises and self-defense, due to the safety factor they provide.  They are a fun and cost-effective way to get some exercise for all ages.  But, our kids grow up and as time goes by, they become a dust collector in the hall closet.  Why not start your spring cleaning early, dust them off and sell aerosol guns for some extra cash?  West Valley Pawn and Guns can turn them into money in just minutes.
Aerosol Guns We Buy
The majority of aerosol guns are a softer version of actual handguns and rifles used for hunting and sport.  Whether they are shooting plastic rounds or paintballs, there is a vast variety to choose from.  Which is a good thing, because it assures that there can be a smooth transition once a beginner feels confident enough.
Here's some of the brands that we buy: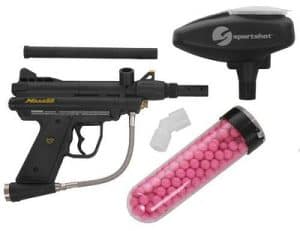 Gameface
H & K
Elite Force
Umarex
AMOEBA
Beretta
Appraisals that Turn into Cash
Anything that we buy or pawn, we make sure we are familiar with and confident to appraise and offer cash for.  It's important to us to offer our customers the most cash possible…that means making sure our offers are better than our competitors.
The appraisal has three aspects to consider before an offer is presented.  First, that everything works correctly and functions properly.  Next, the external condition of the item is examined, to make sure it is visually appealing to be sold.  After that, our associate refers to the fair market value, which is what they currently resell for.  Once those three factors are determined, a cash offer is presented to you.
All appraisals or free of charge and are under no obligation to accept.
 Walk Out with Cash in Just a Few Minutes
After a cash offer is accepted, we will need a valid ID and a few signatures.  Therefore, once the last signature is completed, you will have that cash in your hand.  Because West Valley Pawn and Guns is here to get you cash quickly!  To sum up, you can walk in and out with a pocket full of cash in as little as 5 minutes.
Click on the bottom right and connect with us via live-chat.  You can start the process on-line and even lessen your time at the store!
 Our Reputation Speaks for Itself!
West Valley Pawn and Guns has provided the west valley with options to get the cash they need!  Because for over a decade we have focused on serving our customers with the best customer service and the best cash offers! Avondale, Tolleson and Litchfield Park residents have a pawn shop they know and trust!