West Valley Pawn and Guns is here to provide FFL Transfer services to Avondale and surrounding residents alike.  FFL transfers are a
necessary step to receive any and all firearms, and release them to their rightful owner.  Whether you buy a gun at a gun store, or buy one online, a licensed dealer must run a NICS background check, and have the buyer complete a 4773 ATF form, and record the transactions of each firearm's sale, for it to be released.
However, when buying a handgun, rifle or shotgun online, or it travels across state lines, the buyer must find a FFL location to pick the firearm up from.  Yes, it must be transferred from one licensed agent, to another, before you can have it in your hands. Most importantly, an FFL must receive the clearance necessary before a gun is released or transferred to its new owner.
How a FFL Transfer is Processed
To receive your firearm from a licensed gun dealer, it is federal law that a background check must be processed prior to the release of said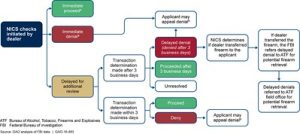 firearm.  Therefore, when a request for a transfer is received, the FFL agents provide each other with their license number's and pertinent information.  Once the approval is received, and the gun has been delivered, you are then notified that the firearm is available to be picked up.
Our fee is only $25 per FFL transfer at West Valley Pawn and Guns!  You will find our FFL transfer form down below, to complete and submit online.  Most of the information you will need to provide is located on your firearm's sales receipt.  Click on bottom right of your screen, to reach customer assistance via live chat, for more information, or if you have any questions regarding our FFL transfers.
FFL Transfer & CCW Permits
If you already have a permit to legally conceal and carry a firearm, it can be quite useful to include the information on our form.  Because these permits are proof that you've already received clearance from a federal background check.  They can turn a 2 day wait, into an immediate clearance, permitting you to receive your most recent purchase of a firearm.
Pickup Policies
You must arrive with an Arizona Drivers License or State/Government Issued ID card with current and physical address on it. If you have an Arizona CCW, this can speed up the process significantly so bring it as well!
Our agent will contact you as soon as your gun is ready to be picked up. Please don't show up prematurely based on delivery information. There are other things that have to happen behind the scenes prior to delivery.
We ask our customers to please pick up their firearms within 30 days, once you've received notification.
Pay the $25 transfer fee per transfer, when you come in and pick up hand guns, shotguns and rifles!
The quickest and most affordable FFL Transfer you'll find in Avondale!
Where We're Located
West Valley Pawn and Guns is at 611 N Dysart Rd, Avondale, Arizona 85323. We're a one-stop gun shop, that sells new and used firearms,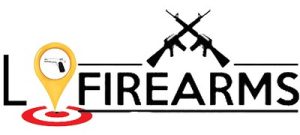 accessories and ammo.  Likewise, you can sell or pawn your guns, accessories and ammo when you are in a pinch for quick cash.  Last, but not least, West Valley Guns provides FFL transfers for Avondale, Litchfield Park, Goodyear, Glendale, Peoria, Cashion, Liberty and Buckeye areas.
An FFL Transfer is necessary any time a handgun, shotgun or rifle exchanges ownership.  Or if the firearm crosses state lines from one owner to another.  The process is as simple as listing West Valley Pawn and Guns as the shipping location to complete the transfer.  After that,  provide our contact information to the other FFL dealer, and provide us theirs.
Complete our transfer submission found down below and click submit.  Once we receive your submission, we will begin the process to receive the clearance needed to release your rifle.  As well as make contact with the other FFL provider, to exchange and verify the other as such.  As a result, the firearm will be delivered to our store, and once we receive approval to release the firearm, we will notify you that your firearm is ready and available to be picked up.  Avondale FFL Transfers have never been easier!
West Valley Pawn & Guns FFL #9-86-013-02-6D-15158, and expires April 1, 2026.