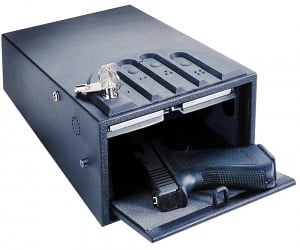 The accessories that are available for firearms are limitless, meaning you have lots of possibilities to pawn gun accessories for cash.  Whether you are shooting for sport or hunting, they can be big expenditures to invest in.  Just a scope alone, can exceed the cost of your rifle easily, and that's not including the mounting accessories.  There comes a time for all of us when making ends meet can be a struggle. This doesn't mean that you have to sell your firearms or your accessories collection.  West Valley Pawn and Guns can get you the cash loan you need when you pawn gun accessories.
Pawn Gun Accessories that Bring You the Most for a Cash Loan in Avondale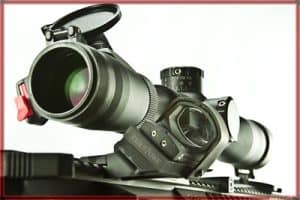 West Valley Pawn and Guns is no stranger to the gun accessories out there.  They can be stream lined for hunting adventures, sport and target practice.  There is also the consideration that it depends on the individual.  Personal preferences are what drives the collection of gun accessories we have.
We offer pawn loans on the gun accessories by themselves.  But if you are looking to get the most cash possible, pawn gun accessories with your firearm.  Your rifle and gun accessories can be bundled, and can be instrumental on your cash offer!
Here's some of the many gun accessories that are taken for pawn loans.  Gun accessories like night vision goggles, rangefinders, binoculars, GPS trackers and lasers/red dot sights.  Shooting rests, bi-pods, safes, scopes, holsters and cases.  In addition, we take clips, magazines, trail cameras and complete boxes of ammo.  And let's not forget the lock, stock and barrel replacements for your rifles.
Assessment to Pawn Gun Accessories
When you come in to West Valley Pawn and Guns, our store manager will give you an accurate appraisal.  His knowledge and experience give him a keen insight to assess and pawn gun accessories.
First, he checks to ensure all the functions work properly, including any apps that can be connected.  After that, he looks at the exterior condition of the accessory.  He's making sure that there are no scratches or flaws that decrease its value.  With a reference to the resale or fair market value of the accessory, you will be given a cash to loan offer.  All of our appraisals are free of charge and are never under any obligation to accept our offers.
If our offer is accepted, we will just need a valid Arizona ID and a few signatures.  After the last signature, we start counting out the cash to you.  Your accessories will be stored in our locked vault, and once the loan is paid, we return them to you.
Get the process started by clicking on the bottom right and connect with us via live-chat.
Feel free to text us with your questions at (623) 263-1555 and you will receive a response quickly!
Terms of a Pawn Loan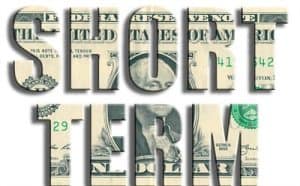 All pawn loans at West Valley Pawn and Guns are for a 90-day period.  You can pay off the loan at any point during that time.  If you pay it off early, the interest is pro-rated to date.  Although, we do understand that sometimes customers need more time to pay it off.  With just paying the interest accrued, we can extend the loan for another 90 days.  We can extend it as many times as needed to satisfy the loan.  Our goal is to return a customer's valuables back to them, not keep them.  When the loan is paid off, we will happily retrieve your gun accessories and hand them back to you!
The Best Pawn Shop in the West Valley in Avondale Arizona
For over a decade we have created and built a reputation amongst Avondale, Tolleson and Litchfield Park residents.  With our dedicated staff we continue to provide our communities with a viable way to get the cash they need when they pawn gun accessories!