The key way to getting cash for your gun at West Valley Pawn and Guns are pawn loans.  This is the special tool that pawn shops use to get their customers cash when they need it.  A term that many of us might be more familiar with is "collateral loan".  This is an arrangement that literally goes back hundreds of years.  In the past, it wasn't enough to loan someone cash on the basis of their character, or today what we call a credit score.
A more secure way to arrange a loan was to hold something of value, and give them cash in exchange for its value.  And that brings us to today at West Valley Pawn and Guns: we pawn guns and items of value through getting customers cash for their goods.  When you pawn a gun, you're entering into a collateral loan with us in which we give you the value of your gun in cash, and we hold onto the gun, rifle, or shotgun until you're ready to repay the loan.
The Terms of a Pawn Loan
According to Arizona law, all gun pawn loans are written out for a period of 90 days.  Customers are more than welcome to repay the gun loan at any point earlier if they'd like.  This is a good cost-saving measure for customers as they save money on interest through repaying earlier.  It's important to note that the amount loaned is based on the gun and various other items like the condition, plus whether other accessories are present when loaned.  We use nothing but fair market value to evaluate the amount of money we loaned.
During the gun term, West Valley Pawn and Guns stores your pistol, magnum, rifle, shotgun, revolver, whatever in our safe, secure, insured and monitored storage facility.  The guns remain untouched once you drop them off, and stay that way until you come to pick them up.
West Valley Pawn and Guns will provide cash loans on any and all guns for all of our customers in Phoenix, Avondale, Goodyear, and more.  We loan on all of these types of guns below:
Securing Cash for Your Valuables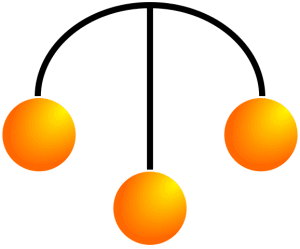 You can get a pawn loan on anything of value, but what West Valley Pawn and Guns specializes in is guns.  We help customers get cash for whatever the type of gun it is that they bring in.  West Valley Pawn and Guns provides many different paths for customers to get their cash fast, seven days a week.
First and foremost, you can set an appointment to come in.  This allows us to ensure that we can give you the time to focus, and help meet your cash goal.  Secondly, we have a live chat option at the bottom right of the screen available every day as well.   Lastly, you can just give us a call or pop on in to our local pawn shop too!  West Valley Pawn and Guns is open seven days a week to help our customers get the cash when they need it.
If you need a cash gun loan, then West Valley Pawn and Guns is the only pawn shop worth visiting in Avondale, Goodyear, and West Phoenix.  From rifles to shotguns to pistols to revolvers, we're your one stop shop for pawning guns, jewelry, and any other valuables you might have.