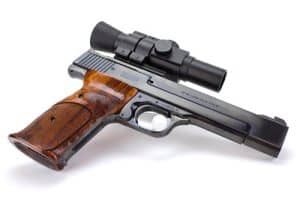 West Valley Pawn & Guns in Avondale, is one of the top contenders for all your firearm needs.  Because we are more than just the Gun Store Near Me.  Our establishment is a great source to find and buy firearms, ammo, accessories and tactical gear.  In addition, we present the best cash offers possible to sell or pawn your firearms and more when you need cash fast.  Our associates are trained to know value when they see it, and know where to find it as well.  Therefore, our assessments of your firearms and accessories are well informed and accurate.  Come on in and see all that we have to offer the West Valley Community, at the gun store near me.
Buy New & Used Firearms, Accessories & Ammo at the Gun Store Near Me
A lot of our selection of firearms and accessories to buy vary on a daily basis.  That is due to how many we are buying from customers, and what the present demand is.  Although, more times than not, our customers find either a firearm they want, or come across an exciting find they must have.   Because we are a trusted pawn shop that continues to pass the savings to our customers.  Therefore, you may find vintage firearms, gun scopes, accessories, tactical gear and ammo at affordable prices at the gun store near me.
West Valley Guns also does have in stock, brand new handguns, shotguns and rifles directly from the most popular gun distributors in the country.  From Smith and Wesson to Mossberg, we have these quality firearms and accessories shipped directly to our store, for our customers to buy.  In addition, we also buy and sell aerosol guns and equipment.  Which means we continue to expand the types of guns, we buy and sell, to fit your needs.
Assessments & Cash Offers at the Gun Store Near Me
Our assessments of firearms, accessories and more are what our cash offers are based on.  Therefore, it is imperative to our pawn shop to recognize value and know where it is to be found.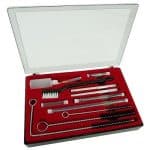 Furthermore, our staff members are trained to focus on providing the best cash offers around.  Because it is our goal to to be the one that puts the cash in your hand when you need it most!  Here are helpful hints to get the most cash possible from your firearms, accessories and tactical gear:
Make sure that you have everything, including the case that the firearm came in at the time of purchase.
Bring your firearms and accessories in their best possible condition. (Present them as if you were the one buying it.)
If you have any receipts from the time of purchase, bring them with you.
The valuations provided at West Valley Pawn & Guns are based on three factors.  Their visual aesthetics, they in good working order and the current fair market value of your firearms, ammo and more.
Our valuations of your tactical gear, accessories and firearms are free of charge, and there is never an obligation to accept our cash offers at the gun store near me!
Pawn Firearms & Accessories
If you are needing to temporarily put more cash in the flow to make ends meet, pawn loans can be a solution.  West Valley Pawn & Guns can be a viable means to get the cash you need, and allow you time to pay back the loan.
Our pawn loans are great means to get the cash you need and securing repayment for the lender.  Therefore, there is no need for credit checks, verifying employment or providing proof of income and then wait for approval.  Because the amount we lend is solely based on the value of the items brought into our store.  In addition, to increase the amount we can lend, you can bundle items together.  As a result, you are only charged the fees for one ticket, and each item is valued, yet combined to put the most cash possible in your hands.
Most importantly, our pawn loans give you 90 days to satisfy the loan, wherein, we hand you back your belongings the same day.  In addition, if you repay the amount loaned plus interest prior to the 60th day, our store applies a redemption discount to the total.  In the end, offering you a way to spend less to retrieve your firearms and/or accessories at the gun store near me.
Brands Found at the Gun Store Near Me
Whether you are looking to buy, sell or pawn firearms, we see these the most:
Remington
Sturm, Ruger & Co.
Browning
Colt
Smith & Wesson
Buy a Firearm on Layaway
Any firearm or accessory for sale at West Valley Guns can be bought on our layaway program.  With just 25% down, the rest of the total amount due for the handgun, shotgun or revolver will be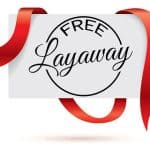 split into monthly payments.  Depending on how much the item is, and how much you put down determines the monthly payments, and the duration of the layaway contract.
You are more than welcome to pay more than the minimum monthly payment, if you so choose.  If the layaway contract lapses, we do charge a 15% restocking fee.
West Valley Guns is the gun store near me that offers fast cash, value, and the ability to make it more affordable for you!
FFL Transfers
West Valley Pawn & Guns is a licensed agent to provide FFL Transfers to the public.  So consequently, if you are needing a reliable source to receive a firearm you have bought on line, go to the Gun Store Near Me in Avondale.