Sell Shotguns For The Most Cash Possible!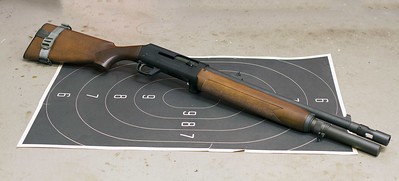 Are you finding yourself in the need of cash, yet do not have the time to spend selling your firearm yourself?  At West Valley Pawn & Guns, we are here to offer our services when you sell shotguns to our store!!  We can help you reach your targeted cash goal, without having to spend the time posting your shotgun and selling it yourself!  Come on in to West Valley Pawn & Guns, and see what offers await you to sell shotguns for fast cash!
Your Shotgun Can Put Cash in Your Sights
To get the most cash possible from your shotgun requires an accurate appraisal of your firearm.  We have the secret weapon for such precise assessments…our store manager!  He has the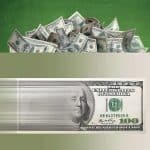 experience and skills needed to valuate your shotgun correctly and quickly!
The valuation begins with looking at the internal condition of the firearm.  He is able to ensure that the mechanical integrity of the shotgun will fire correctly.  After that, the exterior is inspected for its visual appeal.  We check for any significant marks, scratches or flaws, knowing that aesthetic attraction is important to be able to sell.  Finally, he will refer to the selling market price of the shotgun and present the highest cash offer possible to you.
We are so confident of our cash offers, all of our appraisals are free of charge.  In addition, there is never an obligation to accept our offer.  
Sell Shotguns of All Makes and Models
If you are looking to sell shotguns, we at West Valley Pawn & Guns would like the opportunity to buy it!  Whether it is a single barrel or a double barrel, know that we will be offering the most cash possible!  With each make and model of shotgun, they have their own defining mark or a combination of comfort, innovation and efficiency.  These attributes are why shotguns are a classic form of weaponry that never expires!
While we buy any make or model, here's a list of some popular shotguns we have bought: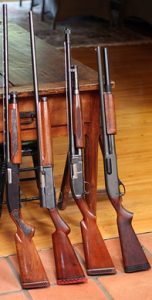 Remington 870
Mossberg 500
Browning A5
Winchester Model 12
Benelli Super Black Eagle
Merkel 200E
Ithica NID
Franchi Affinity Elite
TriStar TT-15 Field
Let us give some helpful advice to ensure you get as much cash as possible from your shotgun:
When you come in, bring with you any certificates of authentication and or receipts from your purchase.  Another helpful item is the original box or packaging that it came in.  Finally, bring any and all accessories that either came with it, or you bought separately with you.  Because all of these things will increase the cash you are offered and receive.  Moreover, we at West Valley Pawn & Guns believe it is important to give guidance to receive the most cash in your hands!
Put the Most Cash in Your Hands in Mere Minutes
When you accept a cash offer from West Valley Pawn & Guns to sell shotguns you will not be disappointed!  We will need a few signatures and a valid Arizona ID to complete the sale. Once you have signed on the last line, we will start counting out the stack of cash agreed upon. From the start of the shotguns appraisal to putting cash in your hands is usually completed within 5-15 minutes!
Contact us via Live-Chat by clicking on the bottom right.  You can get a head start and answer to questions on-line with one of our associates to sell shotguns for the most cash.
Or you can text us at (623) 263-1555 and receive answers to your questions 24/7.
Pawn Loans on Shotguns
If you would rather use your shotgun as collateral on a short-term loan, we offer that service too!  Because West Valley Pawn & Guns can loan you the cash you need and return your gun to you the day the loan is satisfied.  Our pawn loans are for 90 days, and are very flexible, basically allowing you to determine when and how much your payments are to satisfy the loan.  Please ask one of our colleagues for more details if you'd prefer a pawn loan.
West Valley Pawn & Guns provides Avondale, Litchfield Park, and Tolleson communities with the cash they need and the options we offer to make it happen when you sell shotguns to our store!