Sell Tactical Gear For Fast Cash
There fast cash to be had, when you sell tactical gear to West Valley Guns.  Whether you're a first responder, in the military, a policeman or go on survival expeditions, it is important that you have all you need for the task at hand.  From helmets, visual aids, tactical watches and belts give you the assurance needed to do your best.  These acquired beauties also provide you with the ability to cash them in when needed in a moment's notice.  That's why if you need to sell tactical gear, West Valley Guns is here to help!
Valuating Your Tactical Gear
It all comes down to knowing the value of something after market to be able to make a cash offer.  People seem to think that just because something is previously owned that it doesn't hold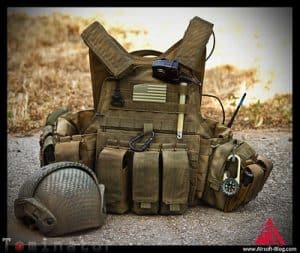 value…this is not true.  That's why West Valley Guns continue to be a reputable and reliable buyer when you sell tactical gear and more.
Let's say you come in for an appraisal on a tactical watch.  We will assess their value professionally and offer the most cash possible.   Our manager knows their capabilities and durability are of military-grade.  For instance, a Garmin Tactix Bravo has wireless capabilities, is water resistant, along with navigation and night vision compatibilities. The assessment will begin with ensuring that all these functions are working and connections are viable.  After that, he will take a look at the exterior condition for any scratches or physical flaws of the timepiece.  Once all of that is considered, based on the fair market value of your tactical watch, your cash offer will be presented.
All of our appraisals are complimentary and there is never any obligation to accept our cash offers.  This is possible because we are confident that are assessments are accurate and will beat out our competition!
Get the Most Cash Possible When You Sell Tactical Gear To Us
Here's some helpful hints on getting the highest amount of cash in your hands.  First, any original packaging, authenticity certificates or receipts of purchase always add value to your cash offer.  Also, any potential items you bring in to sell, take the time and care to present them in the best condition possible.
With each area of tactical gear, we all know there are levels and generations of each accessory.  These extensive abilities and ranges of use also can significantly increase your cash offer.  At West Valley Guns, we are open to make offers on almost any make and model when you sell tactical gear to our store.
Here's a list of some of the tactical gear we want to buy: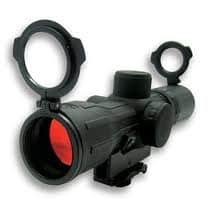 Tactical Belts
Night Vision Goggles
Range Finders, GPS trackers
Binoculars
Ballistic & Tactical Helmets
Click on bottom right to start a live-chat with an associate.  They can answer your questions and start the process before you arrive at our store to sell tactical gear!
Text us 24/7  at (623)263-1555 and receive a swift response to your questions!
Cash in Your Hands in as Little as 15 Minutes
When our cash offer is accepted, we will need a valid and current ID to finish the paperwork.  Once you sell tactical gear and finalize the sale's paperwork, we count out the cash right then and there!  To sum up, from the time your appraisal starts to the time you depart with cash in your hands can take as little as 15 minutes.
West Valley Guns has been essential in providing a viable way to the cash you need for over a decade!   Our reputation is the best pawn shop that Avondale, Goodyear and Litchfield Park know they can trust!
Other Options We Provide to Get the Cash You Need Today!
West Valley Guns also has other options if you are looking to get the money you need without the finality of selling your valuables.  We offer pawn loans instead of selling your tactical gear, handguns, rifles and ammunition, and so much more.  These are secured, short-term loans for 90 days, that give you back your items once the loan is satisfied.
There are other options available as well.  Our associates will answer any questions you have so you can consider what is the best choice for you!