Pawn Rifles To Secure A Cash Loan Quickly

When you need fast cash, you can utilize your firearm's value when you pawn rifles at West Valley Guns.  Because you know how much you've invested, and are not willing to part with the joy your rifle brings you.  It provides confidence and security, while having something to show for your time and money.  Moreover, the truth is your rifle has been a valuable investment.  West Valley Pawn and Guns can help!  We provide the highest cash offers possible, and keep your property safe and secure when you pawn rifles at our store!
Cash Loans on Any Make and Model of Rifles
At West Valley Pawn and Guns, we will offer a cash loan on any rifles you bring to our store.  Whether they are an antique or brand new, our pawn loans offer the cash you need.  Our short-term loans allow you to find financial stability, all the while your rifle is kept safe in our vault.  In the end, you will receive your rifle back in the same condition you brought it in.
To make sure you receive the cash amount you are needing, here's a few tips.  Bring in any and all accessories that came with or you bought for the rifle.  In addition, bring the receipt from purchase or any certificates of authenticity for the rifle.  Finally, if you still have the original packaging or box it came in, that's always a plus!
Here's some examples of makes of rifles we've given pawn loans on:
Remington
Winchester
Browning
Weatherby
Tar Hunt
Benelli
Savage
Ithaca
Mauser
And any other brands you bring in!
Click on the bottom right to connect with us via live-chat.  An associate can start the process on-line before you even arrive at our store!
Or you can text us 24/7 with any questions, and we will reply quickly.
Pawn Loans are Hassle Free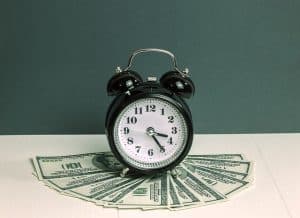 A cash loan with West Valley Pawn and Guns is a secure way to get the cash you need and time to pay it back.  It is a fast and efficient way to get the money without the hassle of an unsecured loan from a bank lender.  There are no credit checks, no employment verification or proof of income needed.  Better yet, there is no waiting to find out if you are approved!
A pawn loan starts with an appraisal, free of charge, on the rifle.  The valuation looks at three things before presenting an offer. First it considers the internal mechanical workings of the rifle.  After that, the exterior condition of the gun, ensuring that it holds its visual appeal.  As a result, this gives us a frame of reference for the rifle's daily fair market value.  Most importantly, now you are presented with the highest cash offer to pawn rifles on a 90 day loan.
Upon acceptance of our offer to pawn rifles, we can finalize the paperwork with a few of your signatures and a valid ID.  As a result, we can now count out the cash and you will have the cash you need.  Your rifle goes directly in our locked vault in the back, and will stay safe, until you return for it when the loan is satisfied.
Want to increase the amount of cash you receive when you pawn rifles at our pawn shop?  Bring along your gun scope, accessories and ammo, along with their receipts as well.   Because each item is assessed for their value, and you can bundle them all together under one pawn ticket.  Thus, making it that much easier to reach the amount you need with a 90 day cash loan.
Pawn Rifles Loan Terms
All pawn loans from West Valley Pawn and Guns are for 90 days.  The loan is based on the principal with added interest for the contract term.  Meanwhile, the loan can be paid off at any time during the 90 days.  There is never any charges or fees incurred when you pay off the loan early.  In fact, if you satisfy the loan prior to the 60th day of the contract, we will deduct a redemption discount from the total amount due.  Which lessens the out of pocket cost to retrieve your item(s) from our store.
If you are unable to pay it off within the 90 days, we can work with you.  With paying just the interest accrued, we can extend the loan for another 90 days.  Once the loan is satisfied, we will return your rifle to you that same day!
West Valley Pawn and Guns has provided Avondale, Tolleson and Litchfield Park with the cash they need for over a decade when you pawn rifles for a 90 day cash loan!