It's important that no matter where you live in Avondale, Goodyear, or West Phoenix, you know where this Avondale gun shop is!  Because West Valley Pawn and Guns is the leading gun shop Avondale has to offer.  Therefore, anything regarding handguns, shotguns, rifles, accessories, or whatever, we're the gun store worth visiting.  We specialize in offering services that many other gun stores don't.  The ability to essentially convert your firearms to cash in a multitude of ways is what separates us from the competition.  Let's take a look at what makes us Avondale's best gun shop!
This Avondale Gun Shop Is A Licensed FFL Dealer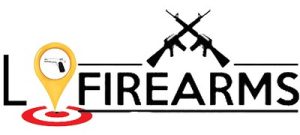 If you buy or sell a firearm online, or ownership crosses state lines, you need to find a FFL Dealer to receive and transfer the gun properly.  This is just one of the many services this Avondale Gun Shop provides to our customers.  We even provide our FFL Transfer Form to complete and submit to our shop to get the process started.  Our transfer fee is only $25, and we will begin the process as soon as your application is submitted, and contact you as soon as we receive approval to release your firearm.
Sell Guns
By far one of our most popular services to our customers is selling guns.  We employ only the top professionals from surrounding cities to ensure an expert is always around.  In a matter of a few minutes, you can turn any type of gun directly into cash.  No matter the type, no matter the model, we will pay cash for your guns.  Most importantly, our prices are the highest you'll find in the west as we stay on top of current market prices.  West Valley Pawn and Guns is the best Avondale gun shop.
Buy New & Used Guns at Our Avondale Gun Shop
At West Valley Pawn & Guns we do buy a variety of handguns, rifles and shotguns directly from vendors, to sell to the open public.  Therefore, you can check out our selection of new Glocks, SIG SAUER, Taurus, Mossberg, and more for sale.  In addition, with only 25% cash down, you can take advantage of our layaway program, to make gun buying more affordable to you.
Because we buy every gun that comes through our doors, we also have an inventory that rivals all other gun shops as well!  Looking to upgrade?  It is no coincidence that you can cash in on a handgun, rifle, or shotgun, and buying from our amazing selection is a great option.  Therefore, no matter your situation, come on down and browse our inventory.  Most importantly, prices on used guns are far better than those of new, so you're going to get great deals on top of it.
Pawn Guns for Cash – Gun Loans Available!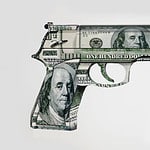 A service we offer that is hard to find at another Avondale gun shop is the ability to pawn guns and gun accessories.  Because this is a way of using your gun as collateral for a cash loan.  Based on its value, and any accessories or ammo provided alongside it, we offer you the most cash on a short term loan.
Just like our selling process, a pawn loan can take as little as fifteen minutes before you have cash in your hand!  Pawning guns is a great way to make ends meet before payday, and you won't find more cash than at the best Avondale gun shop.
Have Questions?  Reach Out!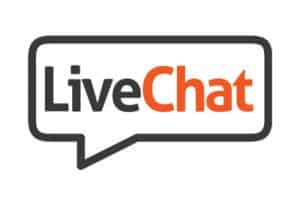 We offer our customers a ton of ways to get in touch.  There's a free, live chat at the bottom right of the screen manned 7 days a week, and you can even text us at (623) 263-1555.  What other gun shop do you know of that has a text number?!  Whether you have questions about our buying, selling, or pawning guns process, or just what help evaluating the financial options available to you, we're here to help!  To sum up, you're more than welcome to just come on down in person too.
No appointments are necessary no matter what you're trying to do with your gun.  We can even provide free quotes if you're simply unsure whether buying/pawning is right for you.
So don't delay, come and visit the leading Avondale gun shop today!  Proudly serving Goodyear, West Phoenix, and Avondale, West Valley Pawn and Guns is here to turn your guns into cash any day of the week.
*To buy, pawn or sell a long gun (rifle or shot gun), its accessories and ammo, you must be 18 years old.  To buy, pawn or sell a handgun (pistols and revolvers), its accessories and ammo, you must be 21 years old.